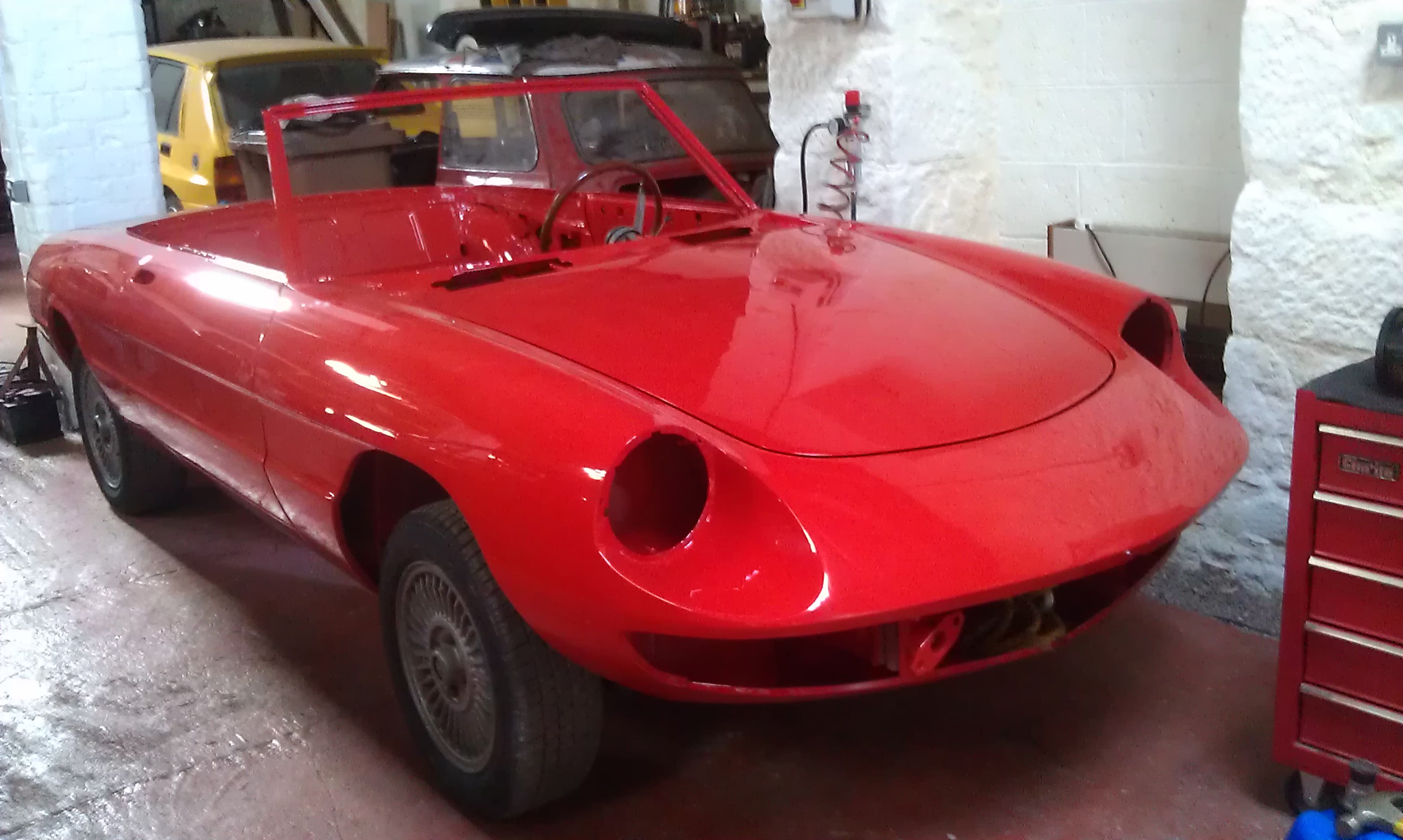 1974 Alfa Romeo Spider 2000 Series 2 by Karmann. This particular car was acquired by us in 2013 requiring substantial restoration. It was completed and sold in 2019. The list of panel repairs and replacements is extensive:-
New boot
New spare wheel well
New rear panel and rear valence
New rear scuttle panel
New floor panels
New lower front panel
New outer sills
Repair to bottom of front wings
Repair to bottom of rear quarters
Replacement passenger door
With micro blisters on the paint surface on the front wings and bonnet we required to strip the car back to bare metal.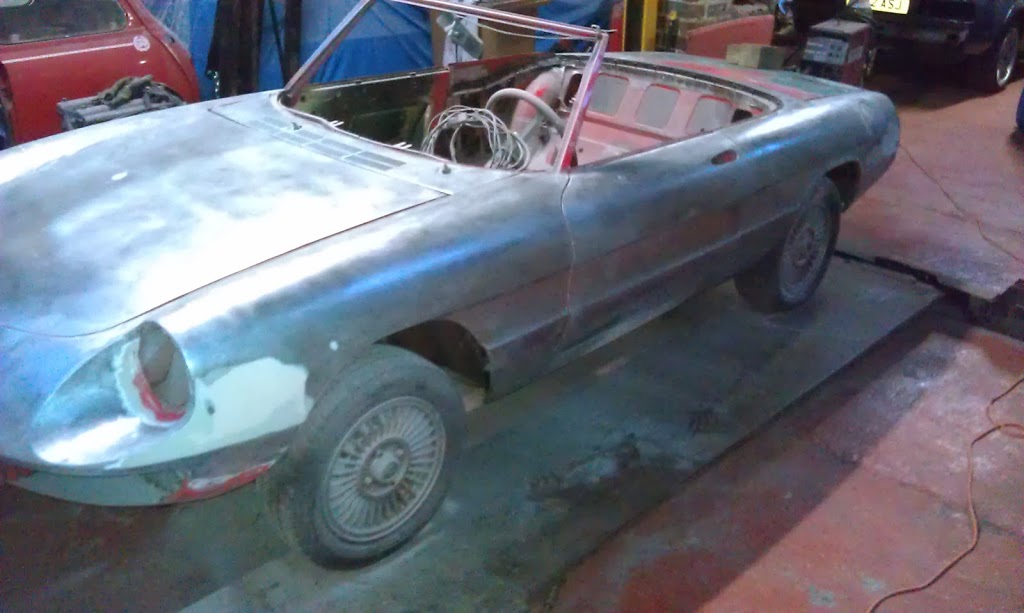 A cellulose 2 pack paint finish was used to recreate the fabulous Alfa Rosso Red colour. The Cromodora alloy wheels were dipped and then power coated in silver and new Kumho tyres fitted. A new folding hood has been fitted onto a refurbished frame and the dashboard recovered in leather. Chrome badges refurbished or replaced.
Alfa Romeo Giulia Super Nuova 1300 1975 – engine has been stripped and rebuilt with new piston rings, a reground crank and oversized main and big end bearings. Carburettors stripped and rebuilt after a sand blast and ultrasonic bath. New lowered and uprated suspension all round and new alfaholics wheels and tyres. Now awaiting a trip to the paint shop.